Restaurant
HigakiSaryo
Enjoy an experience of Kyoto Gyoen's original cuisine with seasonal and local Kyoto ingredients.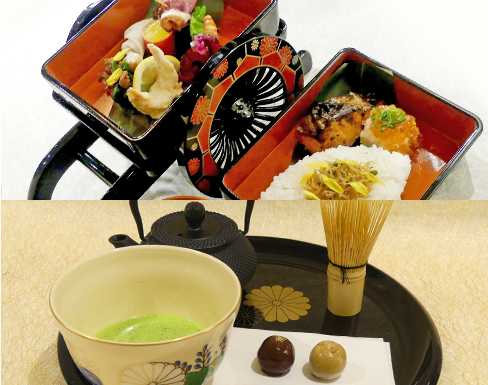 Grand Menu
Kyo no Obanzai (Kyoto style home cooking) with your choice of main dish served on special tableware.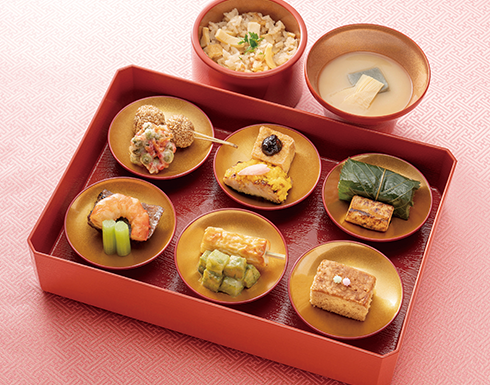 Special menus for groups (reservations required) – Gosho no Hana Bento Box
"Sakon-no Sakura", "Ukon-no Tachibana".
Gosho no Hana Bento is a lunch box with seasonal, local Kyoto ingredients, and the concept is inspired by the eco-cooking of the Kyoto food culture.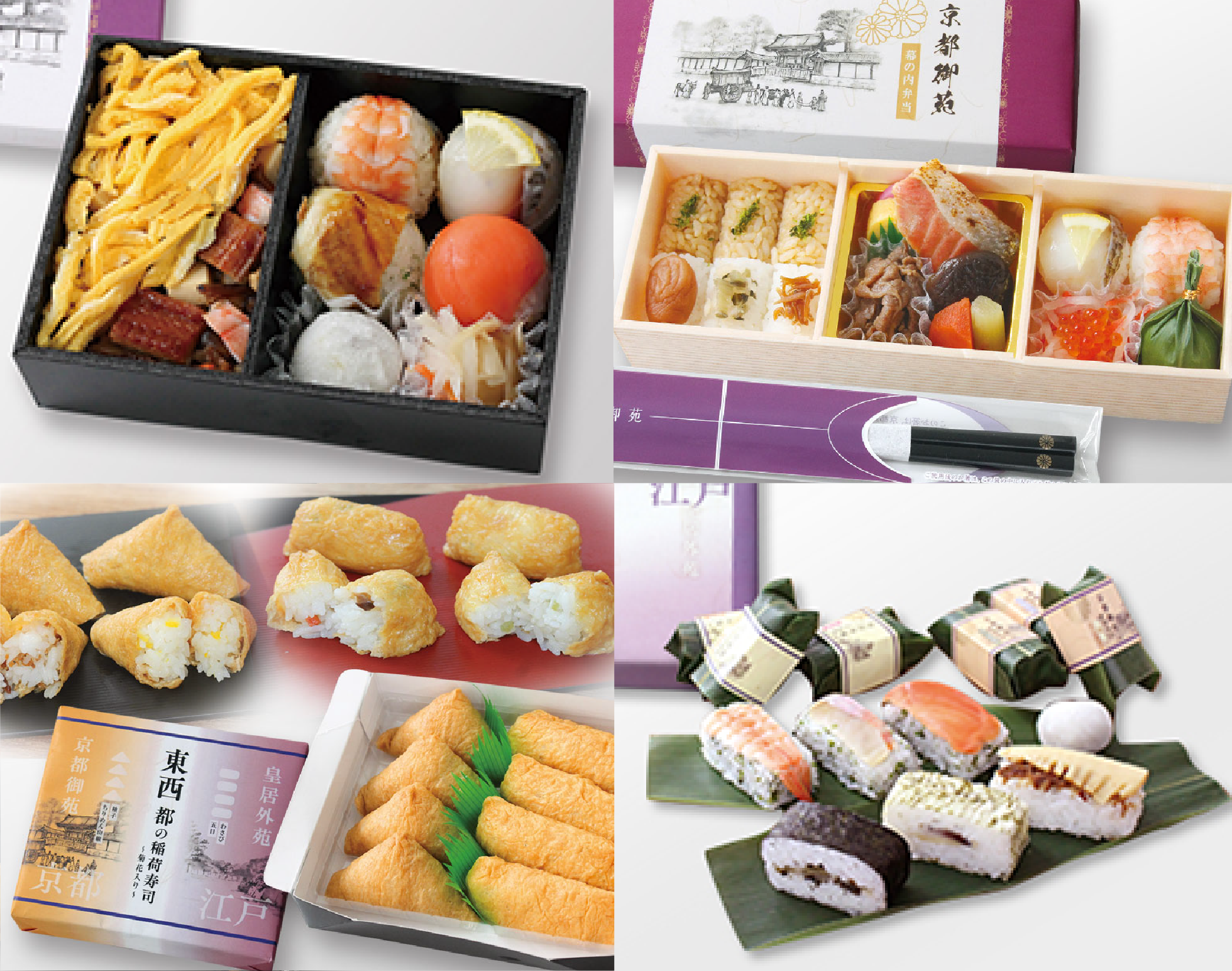 To go bento box
Here are the Kyoto Gyoen original bento boxes,
an ideal lunch for many occasions such as meetings,
family get-togethers, picnics, or family trips.
Supervised by Executive Chef Abe of the Imperial Palace Park,
National Gardens Association.
Food culture in Kyoto
The food culture in Kyoto was inspired by the spirit of humility of the Kyoto people,
and the elegance of the Emperors and of the nobles' lives that were developed over the long history of Kyoto.
We believe that it is essential to protect the global environment,
and to promote a food culture for people to live healthy lives now and in the future.
A group from Kyoto Gyoen, the Eco-Cooking Committee, and Tokyo Gas,
has been working on the project "Kyo-Eco" for the purpose of promoting Kyoto's rich food culture.
This is being done by environmental education and also by advocating Japanese food culture to the younger generations.