About us

Kyoto Gyoen Nakadachi-uri Rest Station

Kyoto Gyoen Nakadachiuri Rest House Surrounded by giant trees in Kyoto Gyoen (park) that surrounds the Kyoto Imperial Palace,
is the Nakadachiuri Rest House, "the rest house in the forest ", where people can spend their time in a relaxing atmosphere.
Built with various types of wood mainly from local forests in Kyoto,
the building is designed barrier-free and eco-friendly,
and has a rest area, the gift shop "Higaki" and the restaurant "Higaki Saryo".
Please visit us during your stroll in Kyoto Gyoen,
we are located right in front of the entrance to the Kyoto Imperial Palace.
Floor information
Rest Area

Our rest area is free and open to everyone. Various information about Kyoto Gyoen is available at the information corner.

Restaurant "Higaki Saryo"

We promote Kyoto's local food by offering an experience of Kyoto's food culture with nvironmental education.

Souvenir Shop "Higaki"

A range of Kyoto specialties are available here at Higaki.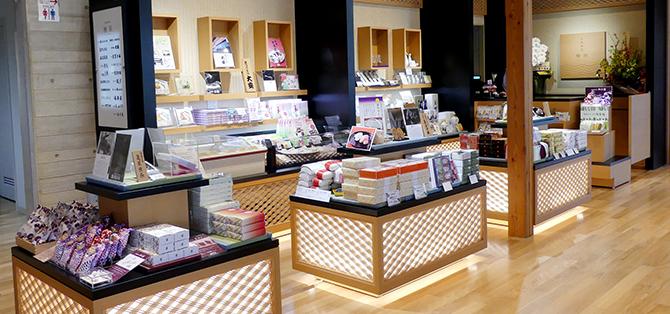 Souvenir Shop "Higaki"
We carry a range of Kyoto sourced foods, craftworks and liquor. Some items are only available here at Kyoto Gyoen Shop "Higaki".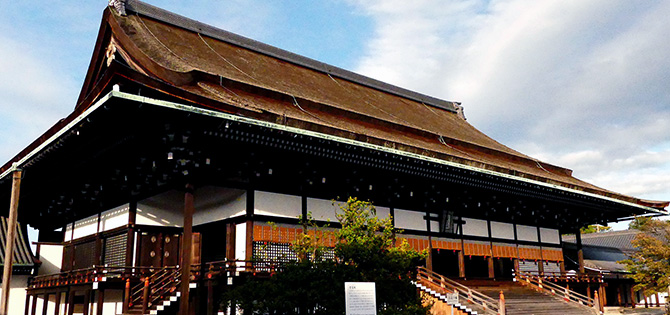 About Kyoto Gyoen
What is Kyoto Gyoen and what is happening there? Come and find out more about Kyoto Gyoen as well as a visitor's guide to the Kyoto Imperial Palace, Omiya Imperial Palace, Sento Imperial Palace and the Kyoto State Guest House.